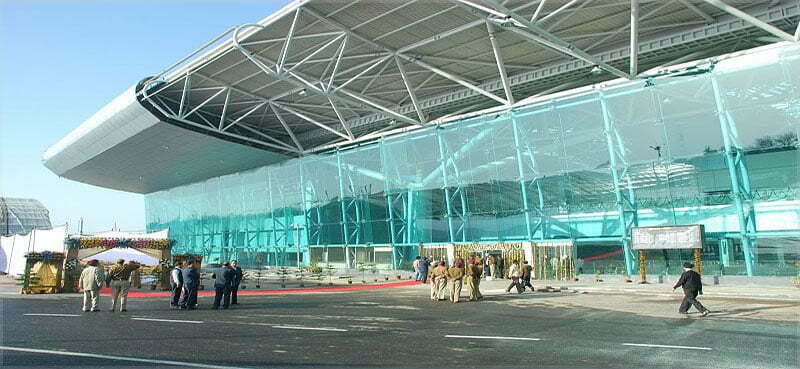 Amritsar Airport – Sri Guru Ram Dass Jee International Airport (ATQ)
Sri Guru Ram Dass Jee International Airport is an international airport in the city of Amritsar, Punjab, India. Amritsar Airport is the largest and busiest airport in the Indian state of Punjab. Amritsar Airport has a small but modern terminal.
The Amritsar city was founded by the fourth Sikh Guru, Guru Ram Dass Jee, and the Airport is named after Guru Ram Dass. The Airport is known as the fastest-growing airport in Punjab, India The airport is equipped with all the facilities and Amritsar Airport offers a VIP Lounge equipped with business services for the traveller's convenience.
Airport Address Information
Sri Guru Ram Dass Jee International Airport
IATA Code: ATQ
Address: Ajnala Rd, opp. Hotel Blue Radison, Raja Sansi, Punjab 143101 INDIA
Telephone: +91 183 221 4118
Email: apdasr@aai.aero
Particulars of Airport
Airport Code: IATA: ATQ, ICAO: VIAR
Airport Name: Sri Guru Ram Dass Jee International Airport
City Name: Amritsar
State: Punjab
Distance from city: 11 km from the city
Terminal Information
The Amritsar airport is spread over an area of 40,000 sq. meters with 30 check-in counters, 16 immigration counters, 12 customs counters, and 2 security check booths and can handle 600 passengers at arrival and 600 passengers at departure. 49 weekly non-stop flights between Amritsar and Bengaluru, Mumbai, Delhi, Srinagar, Guwahati & Dubai along with seamless connections to other cities in the country.
There are two terminals – domestic and international.
Terminal 1
This terminal is exclusively for handling domestic flights and can be accessed through Boarding Gate 2 on the ground floor and Boarding Gate 2 on the first floor.
Terminal 2
This terminal is exclusively for handling international flights and can be accessed through Boarding Gate 1 on the ground floor and Boarding Gate 2 on the first floor.
Airport Facilities
Amritsar airport offers the following facilities for your smoother travel:
Free trolleys.
ATMs and Cash Machines.
Currency Exchange.
E-Tourist VISA Facility.
Lost and Found at Terminal Manager's Office.
Free Medical Facilities and availability of Doctors and Paramedics.
Free Wheelchair Facility.
Free coach service to and from Shri Harmandir Saahib (Golden Temple).
Car Rental Services and General Taxi Services.
Things to Do
While you wait at Amritsar Airport, spend your time
Shopping at the Duty-Free for reasonable prices.
Relishing your taste buds with offerings from several restaurants and cafes.
Snacking at the kiosk for cheaper hunger relief.
Connectivity with the City
Amritsar city well connected with the major cities in India. The Airport is connected by 8 lane National Highway. The Amritsar Airport has many transportation options which provide connectivity with the rest of the city. There is a free shuttle bus that covers the route between Golden Temple and Amritsar Airport and taxis in Amritsar Airport are available outside both Arrivals and Departures Hall of the terminal building at the taxi lines which must be the best way to get directly to your destination. There is not direct railway connection from Amritsar Airport to the city center. Then their more options like-Rickshaw and rental cars.
Places to visit in Amritsar:
Akal Takht
Wagah Border
Jallianwala Bagh
Gobindgarh Fort
`Durgiana Temple
Attari Border Crossing
Partition Museum
Maharaja Ranjit Singh Museum
Khairuddin Mosque
Gurudwara Bir Baba Budha Sahib
Lal Devi Mata Mandir
Amritsar Weather
1. Summer in Amritsar starts in the month of April and extends till late June
2. Monsoon in Amritsar starts in July and stays till September
3. Winter in Amritsar starts in the early weeks of November and the pleasant climate stays till March.
Cheap Flights, Domestic Flights, International Flight, Amritsar is one of the popular cities of India and well connected through air route to all major cities in India. Book cheap flight tickets from Amritsar to major Indian cities at the lowest airfare deal. With Oceans travel you can avail best discounts on all the direct flights from Amritsar Airport.