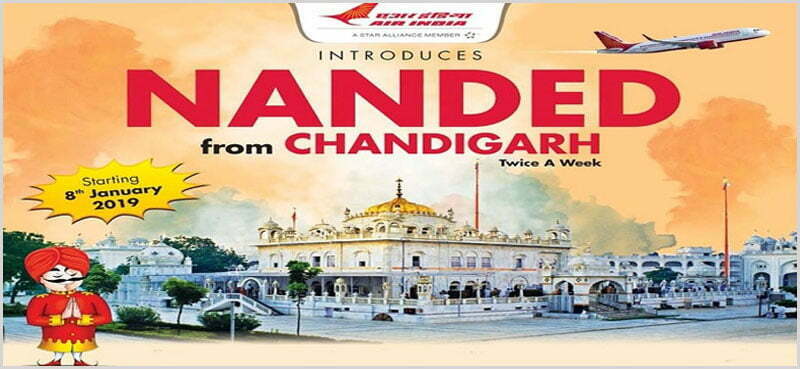 Nanded – One of the five Takhts (thrones) of the Sikhs
Nanded, is one of the important centres of Sikh pilgrimage situated on the left bank of River Godavari, is a district town in Maharashtra (Western State in India) is a place of great historical and religious significance to Sikhism. It is also a major pilgrimage centre for the Sikhs worldwide.
Sikhism was founded by the saintly spiritual leader, Guru Nanak Dev Ji, in Punjab in the 16th century AD. The new religion combined several elements of Hinduism and Islam, seeking to inculcate peace between the two warring communities. Today the Sikhs are a dynamic and a progressive community found mainly in Punjab and north India, but spread out to almost every corner of the globe.
The Hazur Sahib Gurudwara (Sikh Temple) at Nanded is one of the five high seats of authority (takhts) of the Sikhs. It is also the second holiest place in Sikhism, next only to Harminder Sahib (Golden Temple) at Amritsar.
Guru Gobind Singh, the 10th and the last successive spiritual leader of the Sikhs, moved to Nanded in 1708 making it his permanent abode on being persecuted by Aurangzeb, the Moghul Emperor. Here at Nanded, before his demse, Guru Gobind Singh passed on the spiritual leadership to Guru Granth Sahib, the sacred book of the Sikhs.
Accessibility to Nanded
Being located on the major Secunderabad-Manmad route of South Central Railway Zone, the city enjoys excellent rail connectivity.