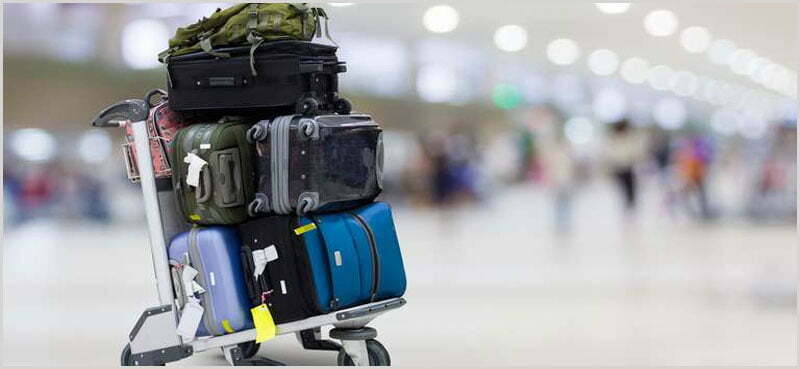 Ahmedabad Airport Facilities
Ahmedabad continues to allure you forever with its age-old palaces, famous temples, spectacular animals and birds in lush green forests as well as its vibrant colourful festivities. With the abundant tourist attractions in Ahmedabad, it offers something to everyone, and for this reason many travelers take cheap flights to Ahmedabad and tour Ahmedabad.
Located 15kms northeast of Ahmedabad and about 20km south of Gandhinagar, the Sardar Vallabhbhai Patel International Airport (also known as Ahmedabad Airport) serves as the gateway to the exhilarating city of Ahmedabad. The airport is very well connected to all major national and international destinations and is considered to be the seventh busiest airport in India with worldwide renowned flights to Ahmedabad.
It mainly services the metropolitan areas of two cities in the State of Gujarat – Ahmedabad and Gandhinagar – and is located 8 km South East of Ahmedabad Railway Station. It is named after statesman and former Deputy Prime Minister Sardar Vallabhbhai Patel.
Sardar Vallabhbhai Patel airport in Ahmedabad has two independent terminals, one for domestic flights and the other for international flights. Both the terminals make use of the same airside facilities. The airport is equipped with all the facilities of modern world.
Airport Information: With a 7500ft long runway,7 parking bays and another 30 under various stages of development, the Sardar Vallabh Bhai Airport is fully geared up to meet the challenge of increased air traffic in the times to come. Having two terminals, one for domestic and the other for international flights the airport offers all possible amenities to transient passengers like cyber cafés, prepaid taxi counters, phone booths, medical care facility, free baggage trolleys.
Airport Connectivity: Passengers can reach any place within the city by either availing the bus service or cab service operated by the Taxi Drivers Association.
Car Hire: Both chauffeur and self -driven cars are offered by Hertz Car Rental Company which has a counter at the arrival side of the domestic terminal.
Car Parking: The Ahmedabad Airport offers parking facility for 200 cars at the international terminal and another 250 cars at the domestic terminal. Creation of additional parking space is on the anvil to deal with the rush of passengers.
Shopping: Numerous shops offering merchandize and items of necessary use are available at the airport including a franchise of Bombay Stores. Duty Free shops and stores selling books, magazines and local handicrafts can also be found at the airport.
Business facilities and Lounges: Although there are no convention or business lounge facilities at the airport, one can avail the same at the Taj Residency Hotel located close by which offers business centre facilities, broadband internet access, fax, printing, scanning, laptops, workstations and secretarial services. The Hotel also offers three conference rooms which are offered for the convenience of passengers.
Food and Beverage: One can find numerous snack bars and juice bars that provide refreshments along with Indian, Continental and South Indian dishes.
Luggage Trolleys: Luggage trolleys are available and there is a lost and found office at the airport for the benefit of passengers who have misplaced their luggage or belongings.
Facilities for passengers with special needs: Wheelchairs are available for physically challenged and convalescent passengers at the Ahmedabad Airport. Passengers desirous of availing wheelchair facilities need to inform the airline authorities prior to their departure.
Money and Communications: The Ahmedabad Airport offers a bank and Bureau de Change (forex counter) at the International terminal for passengers looking for currency exchange facility, ATM facility is also available. Public telephone facilities are available.
Hotels: The Ahmedabad Airport as of now does not have an airport hotel but Sunset Comfort Inn and the Taj Residency located just 2km from the terminal offer world class conveniences. The Ashok Palace and the Moti Manor hotels located close to the terminal would suit the requirements of budget travellers.
Helpline: An information counter has been set up at the airport that provides round-the-clock assistance to passengers requiring information regarding the arrival and departure of domestic and international flights.
Discover Ahmedabad and its beauty, charm and history with Oceans Travel. With cheap flights to Ahmedabad made easily available from all UK cities like London to Ahmedabad, Birmingham to Ahmedabad, Edinburgh to Ahmedabad, Liverpool to Ahmedabad, Manchester to Ahmedabad and many others to Ahmedabad where you can have a memorable and an affordable trip. There are great flight deals to Ahmedabad available with Air India, Virgin Atlantic, British Airways, Emirates Airline, Etihad Airways, Qatar Airways and many more. Discover this beautiful place with a cheap ticket to Ahmedabad with Oceans Travel.