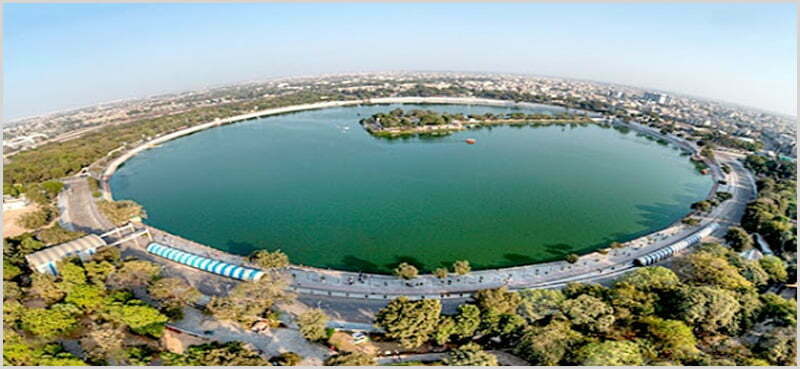 Best Time to Visit Ahmedabad
Ahmedabad continues to allure you forever with its age-old palaces, famous temples, spectacular animals, and birds in lush green forests as well as its vibrant colorful festivities. With the abundant tourist attractions in Ahmedabad, it offers something to everyone, and for this reason, many travelers take cheap flights to Ahmedabad and tour Ahmedabad
The intellectual and artistic hub of Gujarat – Ahmedabad paints a rich portrait with its architectural monuments and artistic splendors. The city, which offers a unique style of architecture expression, is admired for its creative blend of Hindu and Islamic styles of design. Today the city of Ahmedabad, which has emerged as the leading industrial land of the country, attracts a number of tourists with its scenic surroundings, a variety of old charms, and appetizing food.
Along with its old legacies, Ahmedabad fascinates its visitors with its modern ambiance and recreational sites, for this reason. Adding to the city's splendor are the vibrant celebrations like Deepavali, Dussehra, and Navratri that sates the city with its own unique appeal. The journey to this wonderland promises to be a riveting experience for anybody. However, before you pack your bags and book your cheap tickets to Ahmedabad, make sure that you visit the place in the right season so that you can make the most of your trip.
Situated at a height of 55 m above sea level, Ahmedabad experiences extreme climatic conditions, resulting in a very hot and humid climate. Summer, monsoon, and winter are an integral part of Ahmedabad's climate.
Summer: From March to June, the city experiences extremely hot temperatures with the average mercury level shooting beyond 34° C and more.
Monsoon: The monsoon, which persists from July to September, offers a relief from the scorching heat of summer. Ahmedabad receives a heavy seasonal rainfall that sweeps the land with the cool air of the monsoon.
Winter: From October to February, the city enjoys the cool and dry breeze of winter. The temperature in winter ranges from 15°C to 35° C is apparently touted as the best time of the year to make your visits to the city.

The temperatures in Ahmedabad vary greatly from season to season. Of all the seasons, the cool and pleasant winter is by far the choicest season of the year. With mild temperature and pleasant weather, winter tots up as the ideal season for enjoying the resplendency of Ahmedabad. If you have plans to visit Ahmedabad, then any time between October and February should turn your flights to Ahmedabad into a perfect choice for a destination.
Discover Ahmedabad and its beauty, charm, and history with Oceans Travel. With cheap flights to Ahmedabad made easily available from all UK cities like London to Ahmedabad, Birmingham to Ahmedabad, Edinburgh to Ahmedabad, Liverpool to Ahmedabad, Manchester to Ahmedabad and many others to Ahmedabad where you can have a memorable and an affordable trip. There are great flight deals to Ahmedabad available with Air India, Virgin Atlantic, British Airways, Emirates, Etihad Airways, Qatar Airways, and many more. Discover this beautiful place with a cheap ticket to Ahmedabad with Oceans Travel.